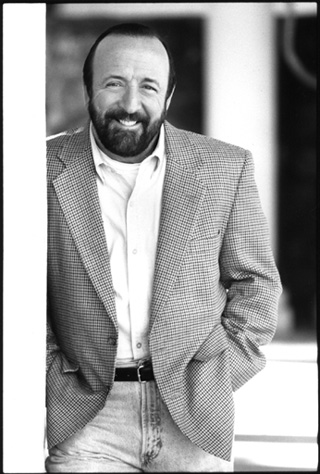 Acting Teacher
"You're lucky when you find something that gives as much joy as teaching acting gives me."
Terry McGovern has been a professional actor all his adult life and has enjoyed success in radio and TV as a broadcaster. His resume shows an extensive amount of work, but, McGovern says, "What I'm proudest of is working with other actors, helping them get the most out of themselves and stretching their limits."
One of Terry's students, actor Jerry Van De Veere puts it this way: "Terry understands acting and has the ability to communicate that understanding to his students. When you study with Terry, you learn."
Terry's education background includes undergraduate study at Duquesne University in Pittsburgh, Pennsylvania, where he majored in Journalism and English. Years later, while living in Los Angeles, he studied acting with the legendary Stella Adler and the dynamic Milton Katselas.
Terry has been teaching voice and acting for several years and has acquired a large following of beginners and professionals. Terry's main focus as a teacher is as artistic director of The Marin Actors' Workshop, which he founded five years ago in San Rafael, California. The core of the workshop is the Tuesday and Thursday night scene and monologue classes, which he teaches. MAW also offers several courses in on-camera and voice-over technique. View the catalog at www.marinactorsworkshop.com
Terry is also affiliated with Voice One in San Francisco, where he teaches character voice and on-camera technique.
Terry has instructed at the University of San Francisco (Script Writing and History of Broadcast Announcing) and is currently a contributing teacher in voice acting at the College of Marin.
Terry McGovern is also available for corporate media training and personalized dialogue coaching.
If you'd like further info or would like to talk with Terry personally about any of his classes, email him at [email protected] or call toll free at 866-29-ACTOR.